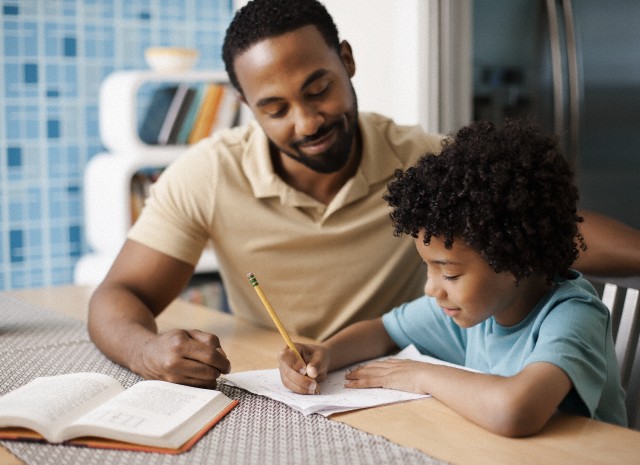 In a dynamic family engagement event, South Shore Pre-K – 8 School will be host to over 100 men of African descent, welcoming every child with enthusiastic "high fives" to school on Monday, February 8th in honor of the school's 8th annual celebration of National African-American Parent Involvement Day (NAAPID). Thereafter, families, district leaders, community members and friends of South Shore will participate in a day-long program of activities that will engage students and attendees to strengthen school-family-community partnerships to advance student success.
The goals of the event include:
Reframe the social and racial narrative concerning Black men by displaying and exposing students to the diversity of Black male excellence;
Affirming the importance of educational equity by celebrating children and families of African descent; and
Catalyzing regional adoption of NAAPID at other schools, school districts and communities throughout the region.
WHO: King Co. Councilman Larry Gossett, Seattle Councilman Bruce Harrell, Seattle Fire Chief Harold Scroggins, Seattle Police Captain Deputy Les Liggins, Dr. Maxine Mimms, Dr. Donald Felder, members of Seattle Public Schools (SPS) African-American Male Scholars Committee, Black Fraternities, and other civic orgs. SPS Superintendent Dr. Larry Nyland will speak about district initiatives aimed at improving educational outcomes for African-American males.
WHERE: South Shore Pre-K-8 School (4800 So. Henderson Avenue)
WHAT: 2016 NAAPID Celebration at South Shore Pre-K-8
WHEN: February 8, 2016, 7:00 a.m. – 2:00 p.m. (high-fives portion 7:00 – 8:15 a.m.)
NAAPID was founded twenty years ago by a retired educator, Joe Dulin, in response to a call to action (from the Million Man March) by then 12-year old Ayinde Jean-Baptiste. The day is centered on African-American students, but is not exclusive to African-American families from our multicultural school population. This day is a powerful narrative in the American story and builds self-efficacy for all students and families.